Dr. Michael Fleischman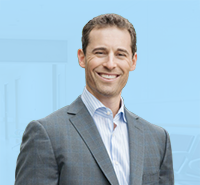 Dr. Michael Fleischman
Qualifications and Experience
Education
Medical School - Touro University, Nevada, Doctor of Osteopathic Medicine
Michigan State University, Residency in Orthopedic Surgery
Indiana University: Hip and Knee Adult Reconstruction
Languages Spoken
Specialties
Professional Statement
Dr. Fleischman is a board certified and fellowship trained orthopedic surgeon with extensive experience in robotic and rapid recovery joint replacement, revision joint replacement, minimally invasive and arthroscopic knee and shoulder surgery, and non-operative treatment options such as stem cell, PRP, and painless joint injections.
Even though Dr. Fleischman's surgical practice involves the most cutting edge and scientifically proven technology, the individual attention that he gives to each patient is often referred to as "an old school doctor's" mentality. He is here to educate you about your orthopedic medical problems, and you will feel well taken care of with his team approach to caring for you.
Dr. Fleischman's fellowship training in adult reconstruction and hip and knee joint replacement has been tailored to provide his patients with comprehensive care for hip and knee arthritis pain. This includes minimally invasive hip replacements and partial knee replacements. Dr. Fleischman has been practicing orthopedic surgery since 2009. He was one of the first to utilize Mako robotic technology to provide patients with the most precise patient-specific joint replacements. He also specializes in the most up to date operative techniques and pain control protocols. His sub-specialty training has made him an expert in diagnosis and revision of failed or painful previous total hip and knee joint replacements.
He is an active member of the American Academy of Orthopedic Surgeons-AAOS, a fellow member of the American Association of Hip and Knee Surgeons-AAHKS, the American Osteopathic Academy of Orthopedics-AOAO, and the American Osteopathic Association-AOA.
His wife, Rachael, is a certified registered nurse anesthetist, and also a super mom raising their two amazing kids, Alaina and Jameson.
Why I Became an Orthopedic Surgeon
About Dr. Fleischman
Dr. Fleischman's Practice in Michigan