Dr. Michael Fleischman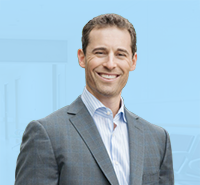 Dr. Michael Fleischman
Qualifications and Experience
Education
Medical School - Touro University, Nevada, Doctor of Osteopathic Medicine
Michigan State University, Residency in Orthopedic Surgery
Indiana University: Hip and Knee Adult Reconstruction
Languages Spoken
Specialties
Professional Statement
Michael Fleischman is a skilled and experienced Orthopedic surgeon caring for the Vancouver, WA community. Dr. Fleischman obtained his medical degree from Touro University, Nevada. He also completed his residency in Orthopedic surgery at Michigan State University and fellowship in adult reconstruction at Indiana University.
Dr. Fleischman is a part of the Vancouver Clinic Orthopedic Surgery. He has special interest in total hip and knee replacement, partial knee replacement, minimally invasive surgical techniques, computer navigated surgery, arthroscopy, and up-to-date diagnostic modalities. He emphasizes communication with his patients. He feels that this not only optimizes patient guided treatment, but also patient education. Whether the treatment is conservative or surgical, he hopes that all his patients feel as if they can fully participate in their medical care. His lifelong aspiration of being an Orthopedic surgeon is clearly demonstrated in his daily patient interactions. In his free time, he enjoys exercising, college and professional athletics, and spending time with friends and family.
Dr. Fleischman is devoted to ensuring the longevity of his patients' health and developing long-lasting relationships with them. He takes his time to understand symptoms and give correct diagnoses to ensure the continued health of all his patients. He exhibits his passion in the care and precision he takes with his patients.